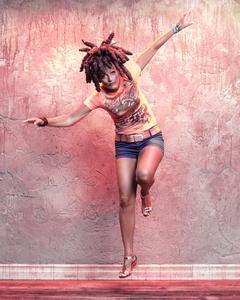 信じられない…。48歳なんて若すぎる…。
Ari Up R.I.P. (1962-2010)
Ari Up (born Ariane Forester), the German-born lead vocalist for seminal British punk band The Slits, has died at the age of 48 after a long battle with illness. Her immediate family has asked for privacy at this time and no public service is planned. She is survived by three sons, her mother Nora, and stepfather Johnny Lydon (also known as Johnny Rotten).
Nora Forster and John Lydon released the following statement earlier today via JohnLydon.com:
John and Nora have asked us to let everyone know that Nora's daughter Arianna (aka Ari-Up) died today (Wednesday, October 20th) after a serious illness. She will be sadly missed.
Everyone at JohnLydon.com and PiLofficial.Com would like to pass on their heartfelt condolences to John , Nora and family.
Rest in Peace.